Nite Lite's Ride
SFBA VROC Ride - March 14, 2004
Start at Jelly Belly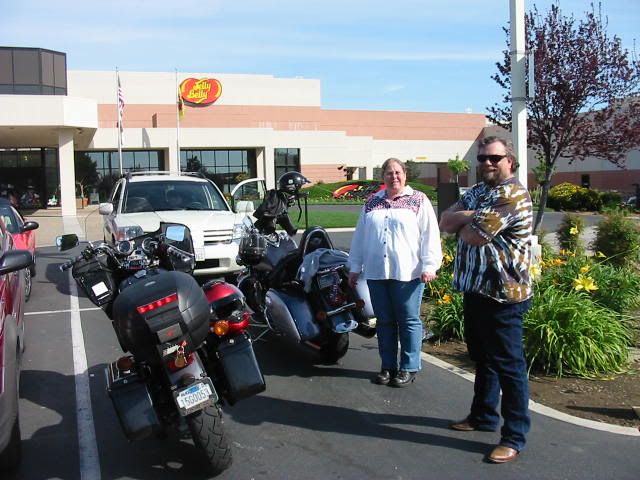 VSP arrives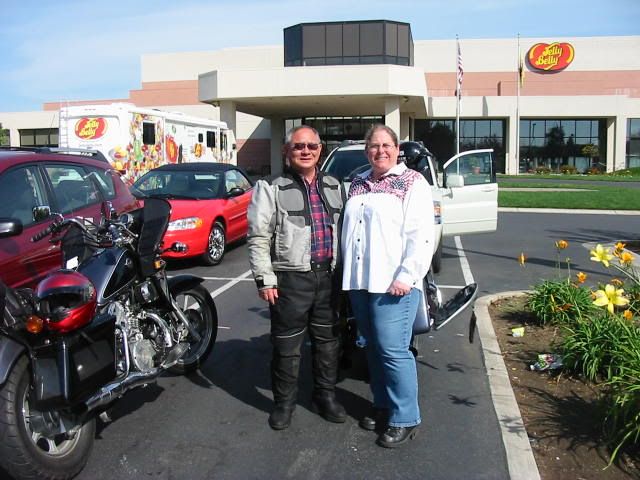 The weather was gorgeous. Low 70's and gentle breezes. Everyone should have been out riding. We saw a lot of motorcycles and a lot more cars today. The turnout was a little disappointing. Just the two of us bikes. The Sublows on the Nomad and me on my 750. I even had time to go into Jelly Belly and get a bag of Belly Flops.
It was a really good Ride. We even found roads with little traffic. Here is the route except for the Hwy 12 and a couple of short cuts from Jelly Belly to Petaluma.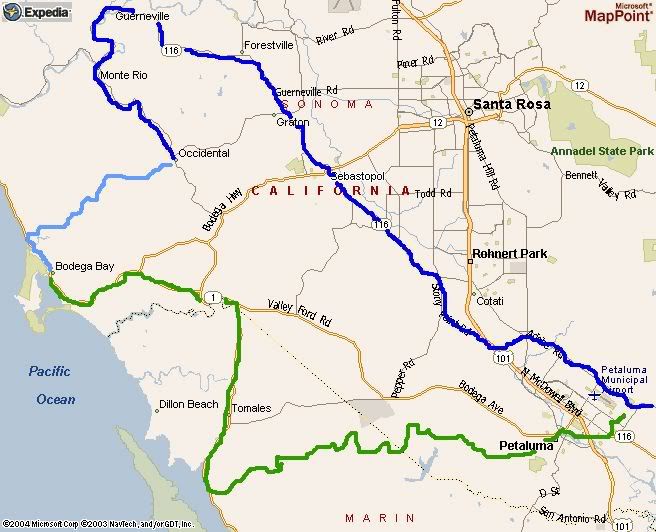 We stopped in Occidental and had a nice lunch at Negri's. Saw a bunch of motorcycles come rolling in to town. Found out that Evelyn Negri's thoroughbred named after her needs to take $700 a month medicine. Rode past the Inn at Occidental, the only AAA Four Diamond and Mobil Four Star Inn north of San Francisco.
Inn at Occidental Web Site
We then went over Coleman Valley Road to the Coast. What a view as you cross the top of the mountains and see the Pacific Ocean come into sight. Took a coke break at the Tides Wharf and sat outside in the warm sun and salty sea air.
A gas stop as we left Bodega Bay heading south down Hwy 1. We crossed into Marin County and Howard took one of his favorite lightly travelled roads, Marshall-Petaluma Road. Here are some photos taken at a nice little wide spot on the road.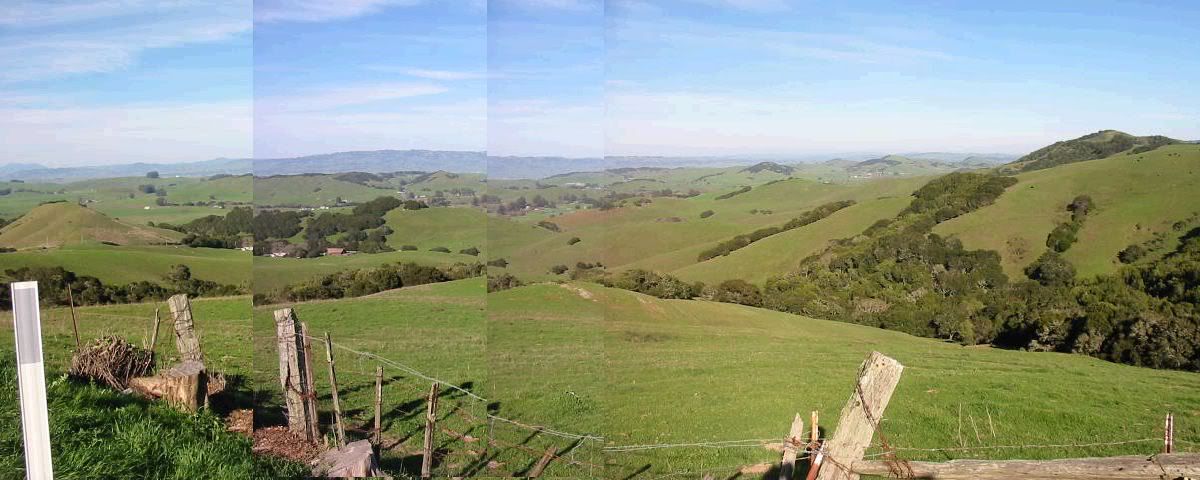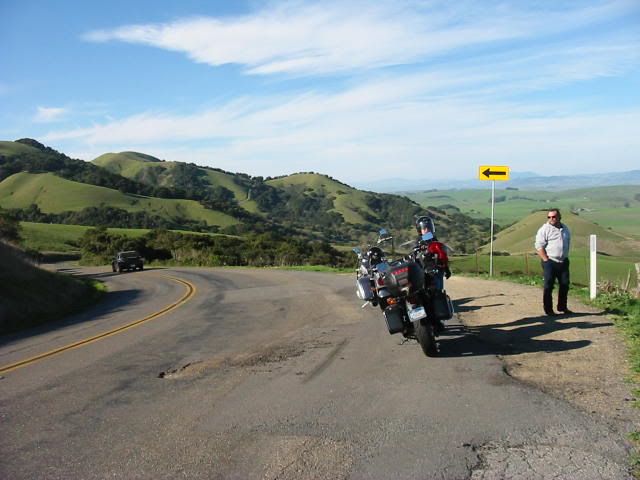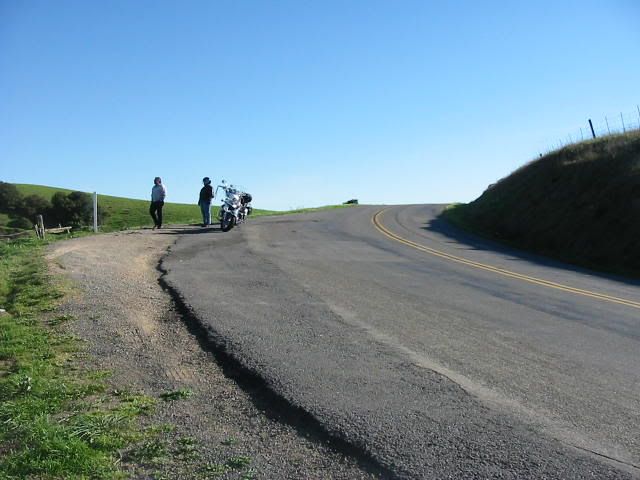 Howard and Linda got home around 4:30PM. I still had a two hour ride back to Stockton. Hope to see more bikes for Tiny's April Ride.
Don "VSP" Inamasu